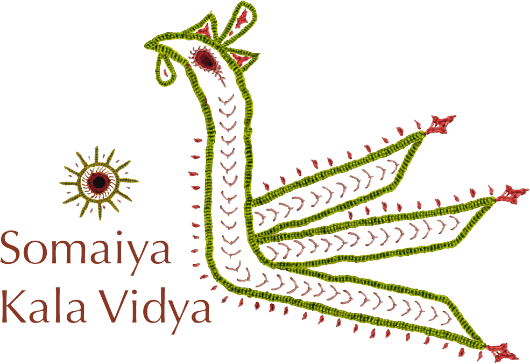 Faradi to Lucknow - Suf and Chikan Duets
Faradi toLucknow takes Artisan-to-Artisan to the next phase. Somaiya Kala Vidya was eager to try a women group next. Jaspal Kalra, a native of Lucknow steeped in chikan embroidery and doing his PhD on teaching design to chikan embroiders, was a natural partner.
Textural white on white chikan enjoys a robust market, supporting an estimated 1.2 lakhs women artisans. Yet most work is for a lower end market. With commercialized production, women rarely see the final products on which they work, nor their work onceprinted patterns are washed away. Wages are minimal. Many of the traditional stitches have been all but lost.
Somaiya Kala Vidya believed women could derive more from their work by learning to use design.
In May 2015, Laxmi, Tulsi and Tara, Suf embroidery graduates of the SKV BMA course, traveled with Founder Director Judy Frater to Lucknow to meet chikan artisans. These artisans shared that they think of making their own patterns and doing their own work, but they have no direct access to markets. Women artisans are also severely restricted by cultural norms.
Nonetheless, two brave women artisans came forward. The SKV graduates discussed collections and costing, framing the project. The fruits of their collaboration will be artisan designed embroideries for an exhibition in Mumbai, October 2015. The chikan artisans were engaged. They observed and analyzed the unique characteristics of chikan. They drew, never realizing they had this skill. They explored Lucknow architecture for inspiration, and for the first time went directly to pattern printers. They made layouts and tried embroidery on hand drawn motifs. And they went home to create samples. Laxmi, Tulsi and Tara were filled with their own new ideas. In a month they would meet again for juried feedback.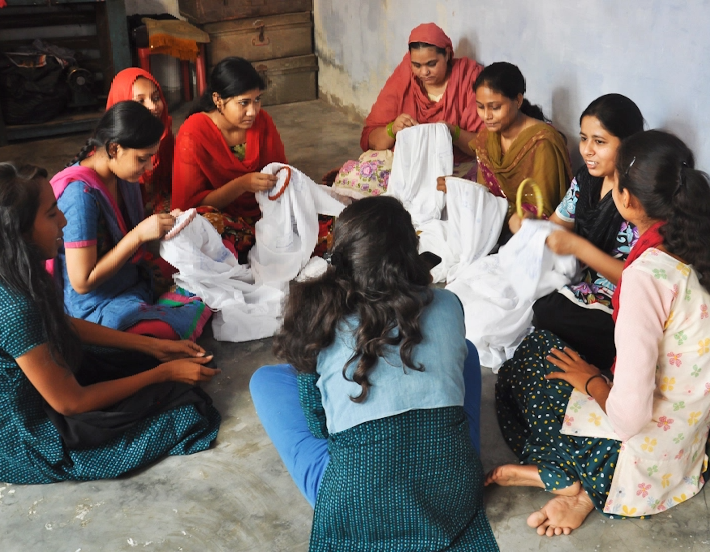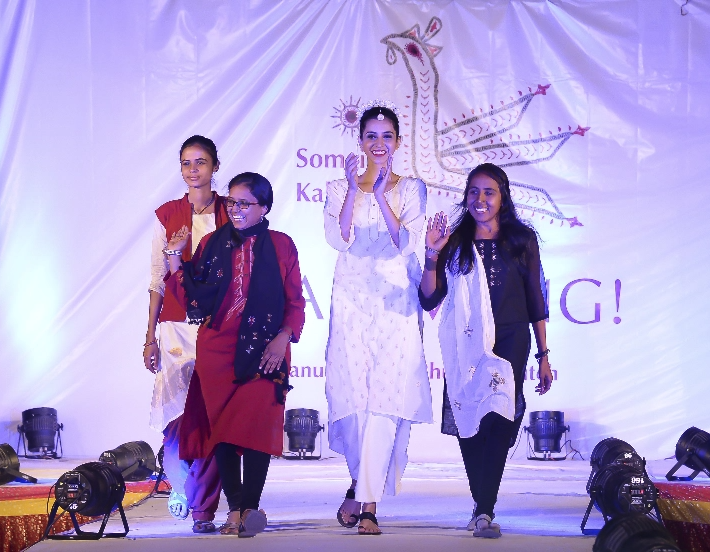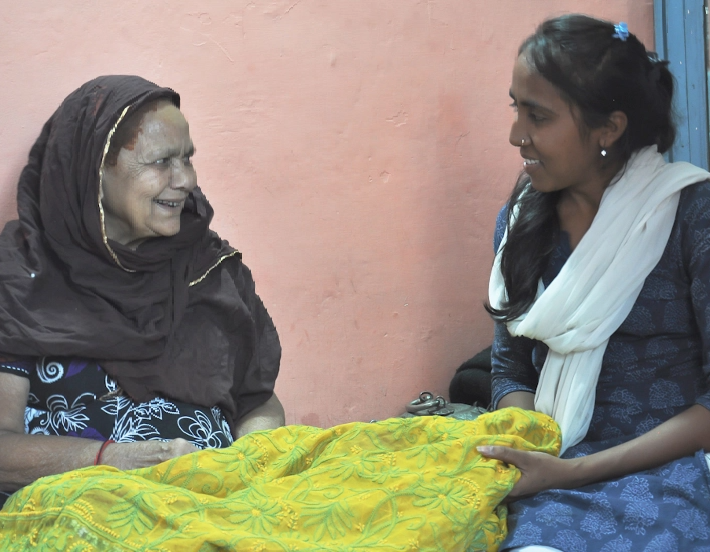 The joy with which these young embroiderers dived into planning their own work gives hope that design education can enhance livelihood with satisfaction and better wages.